Welcome to the Agatha Christie Wiki!
The Agatha Christie Wiki is a database for all aspects of Dame Agatha Christie, Lady Mallowan, the Queen of Crime and Duchess of Death, and all of her characters, movies, television shows and other spinoffs.
Welcome to the Agatha Christie Wikia! We are so glad you decided to drop in on the encyclopaedic home of the Queen of Crime! On this site you will find an ever-growing encyclopaedia of everything associated with Christie. If you're new to Christie's works and want to know which book to read first - it all depends! Do you like female sleuths? - then try Murder at the Vicarage - featuring Miss Jane Marple - the unassuming spinster with a mind like a steel trap. If you prefer your detectives male (and egotistical Belgians in particular) then Hercule Poirot is your man - start with The Mysterious Affair at Styles (Christie's first novel) or the ground-breaking The Murder of Roger Ackroyd. Other Christie gems include The A.B.C. Murders (serial killing with a difference), Cat Among the Pigeons (murder at an elite girls' boarding school), And Then There Were None (10 strangers doomed to die on an island) and Five Little Pigs (was a mother hanged for murder, innocent?). Or why not explore the world of Mary Westmacott, the nom-de-plume of Christie?, a name under which she wrote six novels completely different from anything she'd done before. Christie was a truly versatile writer, and her prolific literary career often overshadows her equally successful career as a playwrite. To this day Christie remains the only person to have three different plays running in the West End at the same time, one of which, The Mousetrap, is still running, now in it's 61st year! But the best way to enjoy Christie is to find your own favourites - and then discuss them with fellow fans. Why not download the complete chronological list of Christie's novels and short story collections and check off what you've already read?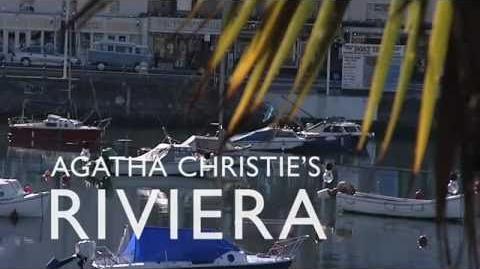 Who was Christie's greatest detective?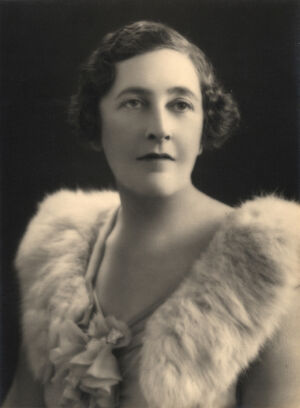 News
Agatha Christie as a young woman in new exhibition
A new exhibition showing previously unseen photographs of British writer Agatha Christie is to open in London. The event, at the Bankside Gallery in London, marks the 125th anniversary of the birth of the Queen of Crime. The images will each be accompanied by a Christie quote, drawn from her published works and unpublished personal correspondence. A portrait by painter Oscar Kokoschka, painted in 1969 for Christie's 80th birthday, will also be displayed. Christie's grandson, Mathew Prichard, who is chairman of Agatha Christie Ltd, said: "These wonderful photographs form a key part of the Agatha Christie Archive and it is very moving to see them presented so beautifully for everyone to enjoy. "I cannot think of a more fitting way to celebrate my grandmother's life in this 125th anniversary year." Christie died in 1976 aged 86 Over the course of her literary career, she wrote more than 60 crime novels and is listed by the Guinness Book of World Records as the best-selling novelist of all time. Her novels have sold roughly two billion copies and she is still the world's most-translated individual author - having been translated into at least 103 languages. Her debut novel, The Mysterious Affair at Styles, was published in the UK on 21 January 1921 and introduced Belgian detective Hercule Poirot to the world. A timeline will sit alongside the pictures marking key events in Christie's life, including the first performance of the world's longest-running play, The Mousetrap, and the publication of works such as Murder on the Orient Express. Agatha Christie: Unfinished Portrait runs from 26 August - 6 September.
Create blog post
I know I'm the only one that uses this thig, but I just thought I'd put it out there; I've put in a request to adopt this Wiki. It's probably not too surprising considering the work I've done and the lack thereof by other users, but I felt I could b…

Read more >
See more >
Contribute to the Wiki!
We are currently housing 334 articles, and 331 files. We need YOUR help expanding and adding articles to the wiki!
---
---
If you're new to Wikia, please use the above links to get started.