Welcome to the Agatha Christie Wiki!
The Agatha Christie Wiki is a database for all aspects of Dame Agatha Christie, Lady Mallowan, the Queen of Crime and Duchess of Death, and all of her characters, movies, television shows and other spinoffs.
Welcome to the Agatha Christie Wikia! We are so glad you decided to drop in on the encyclopaedic home of the Queen of Crime! On this site you will find an ever-growing encyclopaedia of everything associated with Christie. If you're new to Christie's works and want to know which book to read first - it all depends! Do you like female sleuths? - then try Murder at the Vicarage - featuring Miss Jane Marple - the unassuming spinster with a mind like a steel trap. If you prefer your detectives male (and egotistical Belgians in particular) then Hercule Poirot is your man - start with The Mysterious Affair at Styles (Christie's first novel) or the ground-breaking The Murder of Roger Ackroyd. Other Christie gems include The A.B.C. Murders (serial killing with a difference), Cat Among the Pigeons (murder at an elite girls' boarding school), And Then There Were None (10 strangers doomed to die on an island) and Five Little Pigs (was a mother hanged for murder, innocent?). Or why not explore the world of Mary Westmacott, the nom-de-plume of Christie?, a name under which she wrote six novels completely different from anything she'd done before. Christie was a truly versatile writer, and her prolific literary career often overshadows her equally successful career as a playwrite. To this day Christie remains the only person to have three different plays running in the West End at the same time, one of which, The Mousetrap, is still running, now in it's 61st year! But the best way to enjoy Christie is to find your own favourites - and then discuss them with fellow fans. Why not download the complete chronological list of Christie's novels and short story collections and check off what you've already read?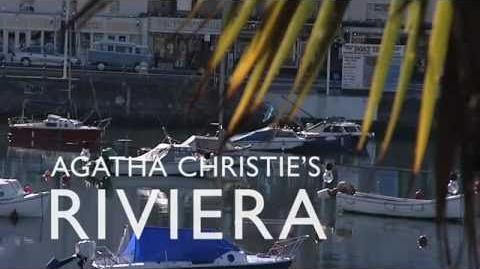 Who was Christie's greatest detective?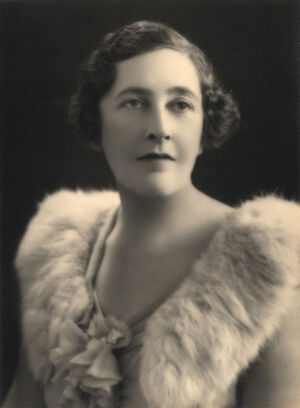 News
Agatha Christie's forgotten house in London up for rent
The house where Agatha Christie wrote Murder on the Orient Express has gone on the rental market
If you were one day struck with the desire to see the house where Agatha Christie lived, you wouldn't exactly be short on options. The Greenway Estate in Devon is possibly the most well known of her many homes. It was, after all, the inspiration for a number of her novels, including Five Little Pigs and Dead Man's Folly. But aside from the country house, which was such a staple of her work, Christie also inhabited a number of properties in and around London throughout her long and somewhat eventful life. Two of these townhouses, both in Kensington and Chelsea now feature blue plaques bearing her name: Cresswell Place, which she shared with her first husband in the 1920s, and Sheffield Terrace, where she lived from 1934 to 1941. Christie's time at Sheffield Terrace was particularly productive. She wrote 16 novels whilst living there, including Murder in Mesopotamia and Death on the Nile. But another of her greatest works, Murder on the Orient Express, was written at another property just a couple of streets away. 47-48 Campden Street gets little recognition as one of Christie's homes. There is no blue plaque, although she and her then new husband, archaeologist Max Mallowan, lived there for some four years, between 1930 and 1934, and where Christie wrote three Poirot novels (Murder on the Orient Express, Peril at End House and Lord Edgware Dies), one Miss Marple book (The Murder at the Vicarage), and two more novels (The Sittaford Mystery and Why didn't they ask Evans?) The house represented something of a rebirth for the crime novelist. Her first husband, Archie Christie, had left her for another woman in 1926: an incident that prompted Agatha's notorious disappearance (later dramatised in the 1979 film Agatha). After a period of travel, during which she rode the Orient Express in 1928, then met Mallowan at an archaeological dig at Ur, Iraq, she again settled at this relatively understated house on a quiet residential street. Related Articles How WW1 shaped Agatha Christie – and Poirot 14 Sep 2014 Where James Bond was born: London's most literary house 29 Nov 2014 The cheapest street in Britain: Houses for £5,000 each 08 Dec 2014 Fuel for the fire: homes with their own woodland for sale 04 Dec 2014
The house in Campden Street where Christie wrote Murder on the Orient Express Transport-wise, the location was particularly convenient for Max, who was working at the British Museum at the time, but Agatha never warmed to the house. This may have been because the couple spent much of the time travelling during these years, or because there wasn't sufficient space for a study in which Agatha could write. In any case, the couple moved to Sheffield Terrace in 1934, renting out the house in Campden Street at first and then, some years later, deciding to sell it. And it appears they made quite a profit from it: Christie's secretary, Charlotte Fisher, who was handling the sale, was reportedly so infuriated by the rudeness of prospective buyers that she upped the price by £500. Now the house is again being rented out, this time by Bective Leslie Marsh. Unloved by its most famous resident and unknown by almost everybody else, 47-48 Campden Street still has a literary legacy worthy of recognition. 47-48 Campden Street is currently on the market for £1,550 per week with Bective Leslie Marsh (020 7795 4288; Bective.co.uk)
Create blog post
Once again I'm aware I'm conversing with a near non-existent audience, but I wanted to let it be known that I have been, and will be, slowing down on the amount of new pages etc. created on the Wiki. I think that for the time being it would be best …

Read more >

I know I'm the only one that uses this thig, but I just thought I'd put it out there; I've put in a request to adopt this Wiki. It's probably not too surprising considering the work I've done and the lack thereof by other users, but I felt I could b…

Read more >
See more >
Contribute to the Wiki!
We are currently housing 326 articles, and 330 files. We need YOUR help expanding and adding articles to the wiki!
---
---
If you're new to Wikia, please use the above links to get started.