Home
Talk

2
326pages on
this wiki
Welcome to the Agatha Christie Wiki!
The Agatha Christie Wiki is a database for all aspects of Dame Agatha Christie, Lady Mallowan, the Queen of Crime and Duchess of Death, and all of her characters, movies, television shows and other spinoffs.
Welcome to the Agatha Christie Wikia! We are so glad you decided to drop in on the encyclopaedic home of the Queen of Crime! On this site you will find an ever-growing encyclopaedia of everything associated with Christie. If you're new to Christie's works and want to know which book to read first - it all depends! Do you like female sleuths? - then try Murder at the Vicarage - featuring Miss Jane Marple - the unassuming spinster with a mind like a steel trap. If you prefer your detectives male (and egotistical Belgians in particular) then Hercule Poirot is your man - start with The Mysterious Affair at Styles (Christie's first novel) or the ground-breaking The Murder of Roger Ackroyd. Other Christie gems include The A.B.C. Murders (serial killing with a difference), Cat Among the Pigeons (murder at an elite girls' boarding school), And Then There Were None (10 strangers doomed to die on an island) and Five Little Pigs (was a mother hanged for murder, innocent?). Or why not explore the world of Mary Westmacott, the nom-de-plume of Christie?, a name under which she wrote six novels completely different from anything she'd done before. Christie was a truly versatile writer, and her prolific literary career often overshadows her equally successful career as a playwrite. To this day Christie remains the only person to have three different plays running in the West End at the same time, one of which, The Mousetrap, is still running, now in it's 61st year! But the best way to enjoy Christie is to find your own favourites - and then discuss them with fellow fans. Why not download the complete chronological list of Christie's novels and short story collections and check off what you've already read?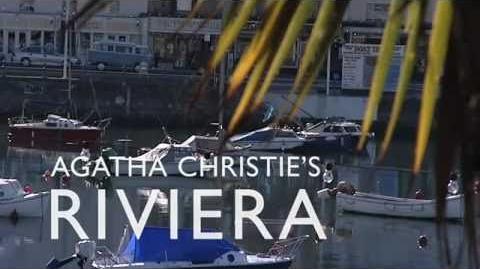 Who was Christie's greatest detective?

News
Agatha Christie whodunit tops crime novel poll
A 1926 whodunit by Agatha Christie has been named the best crime novel ever written by her fellow crime writers.
The Murder of Roger Ackroyd, one of the first Christie books to feature Belgian detective Hercule Poirot, topped a poll held to mark the 60th anniversary of the Crime Writers' Association (CWA).
Christie herself was named best ever author, while the Sherlock Holmes cycle was named best ever crime series.
Ten titles in all made the shortlist put before the body's 600 members.
They included another Christie work - 1934's Murder on the Orient Express - as well as two novels by Raymond Chandler, The Big Sleep and The Long Goodbye.
The Hound of the Baskervilles by Sir Arthur Conan Doyle, The Moonstone by Wilkie Collins and The Nine Tailors by Dorothy L Sayers had also been in contention.
The Silence of the Lambs by Thomas Harris (1988) and On Beulah Height by Reginald Hill (1998) were the most recent works to make the shortlist.
However the CWA favoured classic crime fiction above more contemporary works.
Plot twist The Murder of Roger Ackroyd sees Poirot investigate the deaths of two residents of a small English village.
The novel ends with an audacious revelation which is now considered one of the most ingenious plot twists in the history of crime writing.
The poll coincides with what will be David Suchet's final TV appearance as Hercule Poirot, whom he first portrayed on television in 1989.
Curtain - Poirot's Last Case, broadcast on ITV on 13 November, will be followed by Being Poirot, a documentary about the actor's experience of playing the famous moustachioed sleuth.
It was announced in September the detective will return in an as yet untitled new novel, penned by the crime writer Sophie Hannah.
Create blog post
Once again I'm aware I'm conversing with a near non-existent audience, but I wanted to let it be known that I have been, and will be, slowing down on the amount of new pages etc. created on the Wiki. I think that for the time being it would be best …

Read more >

I know I'm the only one that uses this thig, but I just thought I'd put it out there; I've put in a request to adopt this Wiki. It's probably not too surprising considering the work I've done and the lack thereof by other users, but I felt I could b…

Read more >
See more >
Contribute to the Wiki!
We are currently housing 326 articles, and 330 files. We need YOUR help expanding and adding articles to the wiki!
---
---
If you're new to Wikia, please use the above links to get started.